THUNDER BELOW by Eugene Fluckey now available!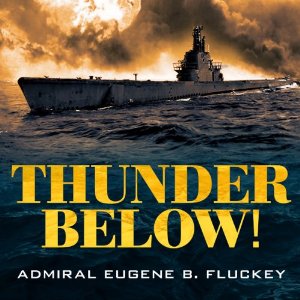 My latest audiobook project, Thunder Below! by Eugene B. Fluckey, is now available for sale via your favorite audiobook outlets.
This book tells the incredible story of the submarine USS Barb in World War II, and is not to be missed if you're a fan of history, military, submarines or action.
You can order it from Tantor Audio or Audible. Go get your copy- it's well worth it.