Audiobook: Crescent Lake by David Sakmyster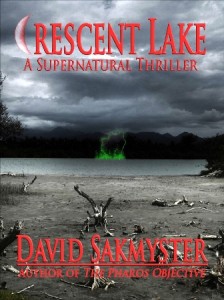 I'm extremely pleased to announce that I've been chosen to be the narrator for David Sakmyster's horror thriller Crescent Lake! It's a horror novel set in a small town in Washington State, where informant Nick Murphy is hiding out from the mob and his past. What he finds there is both disturbing and terrifying.
David Sakmyster's work is highly regarded and I'm honored to be chosen to narrate this novel. It promises to be a good time and I know you'll all enjoy it immensely once it's released.
I'm very excited to be embarking on another audiobook for Crossroad Press. Be sure to check out the other audiobook I did recently for Crossroad, Heart of a Dragon by David Niall Wilson.